Atomic Imaging is the premier rental provider and reseller in the USA for the Teradek Cube/Bond and Teradek Bolt wireless video and bonded cellular technology based ENG devices.
CINEMA
Wireless video direct to iPad/iPhone for monitoring via WiFi
BROADCAST
ENG Video Back Haul to replace OB Vans and Satellite Trucks
LIVE EVENT
Hardware encoding and real-time streaming direct to Web
WIRELESS & MULTI-CAM
Un-compressed HD-SDI with Zero Latency
Rent or Purchase.
Bonded Cellular Streaming Package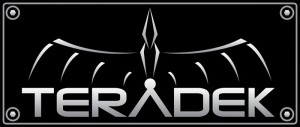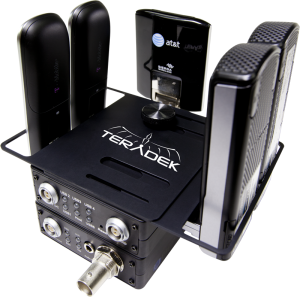 Stream HD Video Over Multiple Cellular Networks
The Atomic Action Wireless Bonded Cellular Streaming Package connects to any HD camera using either HD-SDI or HDMI and enables HD video contribution from any location with cellular data coverage. The AAW-BCSP supports up to five 3G or 4G USB modems simultaneously from most cellular carriers worldwide.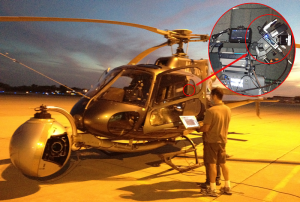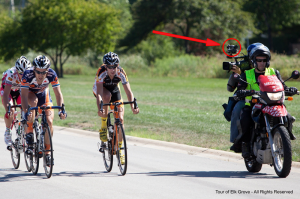 Compact & Affordable
The AAW-BCSP system is the smallest and most affordable cellular bonding solution on the market today. Forget about heavy backpacks. The BCSP weighs in at under 7oz. and is about the size of a deck of cards.
Send Your Content Anywhere Confidently
Whether you are streaming directly to the Internet, back to your control room, into a video switcher, or displayed on a large screen, the AAW-BCSP system will transmit video to nearly any platform to audiences worldwide. Our revolutionary Adaptive Internet Streaming technology constantly adjusts the video bit rate and buffering in real time to adapt to varying network conditions. This ensures that your content is delivered reliably and at the highest quality possible.
Sputnik
Sputnik is the server designed to recombine the various video feeds from the Bond into a cohesive stream that can then be sent to an H.264 decoder or played back online.
(Note: Use of our Sputnik server is included at no charge with our AAW-BCSP system.)
WiFi Streaming Package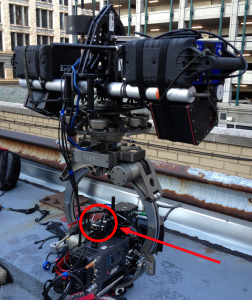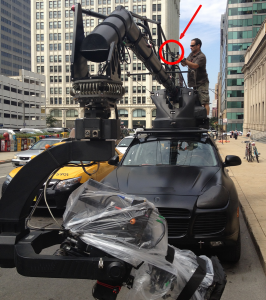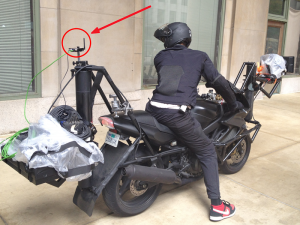 Stream Directly to iOS Devices
Directors, Producers, clients and others on set can monitor every shot live on their iPads and iPhones. Instead of running long, cumbersome cables to bulky monitors, the AAW-WiFi SP's ability to turn iOS devices into mobile wireless monitors liberates cinema crews from wired tethers and cluttered studios. View shots live from camera platforms never before possible – Helicopters, Boats, Chase Cars & Motorcycles, Libra head Cable Cams, etc.
Broadcast Live to the Internet
With a simple press of the "Stream" button, you can stream directly to your Website, Facebook page, or a content delivery network (CDN) of your choice. The AAW-WiFi SP supports multiple transport protocols including RTMP, RTP/RTSP, RTP Push, MPEG-TS, HLS and ZiXi, which makes it the most versatile compact video encoder available.
Wireless Video Assist & Review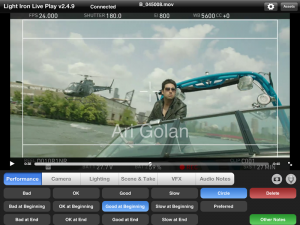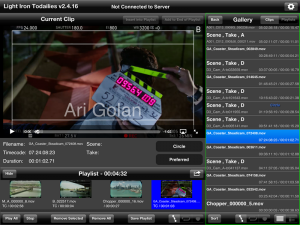 Stream Directly to iPads and Apple TV Connected Monitors
Directors, Producers, Script Supervisors, VFX Leads, Sound Dept, clients and others on set can not only monitor every shot live on their iPads, but immediately replay and review any shot instantaneously – and without disrupting the Camera Dept! In addition, each user can make comments, quickly tap user-definable preset notation buttons and even record audio dictation notes.
Watermarks and Options for Content Security
Every user can be assigned their own unique watermark to prevent unauthorized distribution of content. Each user can determine where on screen the watermark will appear and quickly reposition it at will. Users can be assigned a variety of unique permissions, including the ability to view the footage after leaving the set and generating simple playlists to check for continuity.
Generate Reports
At the end of the shoot day, the operator can generate and email a report in .PDF, Final Cut XML or Avid XML format. The report contains a comprehensive amount of production information and meta-data, including thumbnail images and timecode for each shot, along with an aggregation of all user's notes and comments from the shoot day.
Wireless Video with No Delay
The Teradek Bolt system transmits un-compressed HD-SDI wirelessly with zero latency up to 300′ LOS (Line of Sight). Perfect for Hand Held or Steadicam both in single and multi-cam scenarios.